Miguel A. Sierra, Licensed Massage Therapist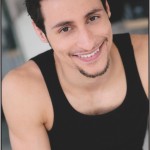 Miguel believes that the power of touch is the greatest gift you can give to yourself. He focuses on treating you as a whole (body and mind) with detailed, compassionate work in order to facilitate not only physical but emotional healing as well. Miguel uses a broad range of techniques ranging from Eastern and Western modalities such as Swedish, Deep Tissue, Tui Na, Shiatsu, Reflexology, and Aruyeda to create a unique and personalized session accordingly to your needs. Together, you and he can determine how to best provide support and guide you beyond any current discomfort, pain, and limitation. Miguel encourages you to take that first step with him in taking better care of yourself and feeling great.
" I needed someone to help me with my back and neck pain as well as some needed stress relief. A friend referred me to Miguel Sierra. I made an appointment with him and I have to say, it was the best massage I had ever had! Miguel is extremely professional and I felt completely at ease with him right away. He is very knowledgeable in his field and knew exactly what to do about my back and neck pain. And the massage felt amazing!!! I would recommend Miguel to anyone."
– Massage Client
Deena Collins, Massage Therapist, Holistic Health Practitioner, Certified Reiki Master/Teacher, Yoga Instructor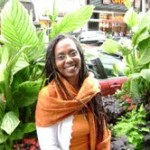 Ms. Collins is a Certified Reiki Master, and has been involved in the study and practice of Reiki for almost a decade.  She is a graduate of the New York College of Health Professions with her major in Massage Therapy and has received certification as a Hatha Yoga Assistant Teacher; she is also a graduate of The Fashion Institute of Technology.
Beginning with a ten-year period of study to greater spiritual growth, her path led her to gifted Masters like Reverend Bertha Lopez, Yoruba Priestesses Gay Ericson and Yvette Martinez and Reiki Master, Reverend Michael Carter. The connection to Reiki Master, Reverend Michael Carter resulted in her Reiki Master/Teacher Certification. The success of the Reiki practice encouraged Ms Collins to seek further education in field of Alternative Medicine and in January 2008 she became a student of Massage Therapy at The New York College of Health Professions.
Alternative Medicine is a destination of sorts for Ms. Collins where she has already achieved her mission which is, "to be an instrument of peace and healing". She is dedicated to a Holistic approach for the integration of the whole body, mind and spirit dynamic.
Kirsten Summa, Licensed Massage Therapist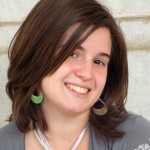 Kirsten is a Licensed Massage Therapist who graduated from The Swedish Institute of Health Sciences in 2007.  After graduating with an associates in Occupational Sciences she traveled to Thailand to receive her certification in General Thai Massage and Thai Foot Massage in hope to continue her education in Eastern Medical Practices.
Once she returned from Thailand she worked in a reputable gym gaining experience in sports massage working with different athletes in training. Her practice has expanded to different holistic treatments for good health. Some of these treatments include: Corrective Medical Therapy, Stretch Therapy, Cupping Therapy, Gua Sha Therapy, Ear Candling, Shiatsu Massage, Deep Tissue Massage, Prenatal Massage, Aromatherapy, and Moxibustion.
Kirsten does not just do professional one and one massages but also teaches classes and has a public blog, Kir-Tips for Health, that discusses nutrition, Ayurvedic Medicine, Traditional Chinese Medicine, and other natural, medical ways of healing. She was interviewd for Well and Good magazine on Thai Massage and has received lots of great testimonials on her "tekniques" which can be read on Whitt-Tekniques.com.
Kirsten takes pride in educating her clients about what is actually happening and is able to explain why certain things are happening. She spends lots of time with each client to make sure the client understands what's happening and what they can do outside of the office to help take care of themselves.
"Kirsten has helped me run again. Three years ago I suffered overuse injuries in both my shins. I had pain with every step and sought treatment from doctors and physical therapists but eventually I hit a plateau. My activity was restricted and my daily life affected by pain. Eventually, I met Kirsten and she took extra care to help figure out ways to increase my mobility and reduce my pain. Now after working together regularly, I am even starting to run again. I experienced results with Kirsten that I had not been able to achieve with traditional medicine. She is thorough, caring and a pleasure to work with. I highly recommend the healing power of massage with Kirsten."
—Danielle Severino