TotalBodyFit Partners:
The following partners represent services and products that we believe in. Read on for special discounts and recommended services providers. Let them know TotalBodyFit sent you!
Food/Beverage:
DO MATCH GREEN TEA
Dō (pronounced 'doe') is the Japanese symbol for 'way' or 'journey'. DōMatcha™ means 'The Way of Matcha'. Discovering the way of Matcha is a journey well worth taking; a journey that brings people together in celebration of health and the simple beauty of life.
Drinking Matcha can lead to many health benefits. With ultra-fine DōMatcha™ green tea powder you ingest the entire tea leaf – and Japan's finest tea leaves at that. The result is a beverage approximately 10 times more potent than regular brewed green tea. Matcha contains about 70 times the antioxidants of orange juice and 9 times the beta-carotene of spinach.
We invite you to share in our journey and discover DōMatcha™! www.domatcha.com
Whole Foods (Tribeca, Chelsea and Columbus Square locations), Wilner's Chemist, Health Nuts, Westerly's
RUTH'S FOODS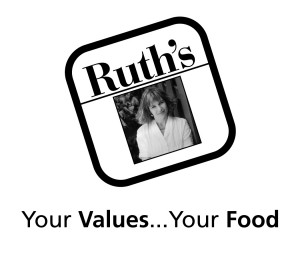 Ruth's Foods is a values-driven line of superfoods, based on hemp and chia.  All of Ruth's Foods are based on the same principles: no GMOs, refined sugars, hydrogenated oils, transfats, synthetic vitamins, artificial preservatives, fillers or colors. Just delicious, clean food at competitive prices.
Learn more about Ruth's Foods at www.ruthsfoods.com, and be sure to sign up for the newsletter!  Please "like"our facebook page for on-going info, insights and contests!  http://www.facebook.com/RuthsFoods
HEALTH WARRIOR CHIA SEEDS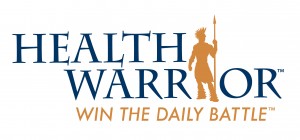 Health Warrior was created to (re) introduce the world to the mighty nutritional power of the tiny chia seed. Currently offering premium chia seeds and 100-calorie chia bars featuring only the best-sourced chia on earth, Health Warrior's mission is to maximize awareness for the amazing health benefits of this ancient superfood and inspire people around the world to use chia as a catalyst to greater health. Discovering chia improved the founders' lives and they hope you will join them in their quest to be "Health Warriors" and to "win the daily battle" by eating nutrient-dense foods and sweating every single day.
Health Warrior pledges to offer only the best-sourced chia seeds on earth from suppliers with farming and processes that are environmentally sound and HAACP, GLOBAL GAP, GMP, and ISO certified.  Health Warrior seeds are Vegan, Kosher, Halal, Raw, Gluten Free, Non-GMO, and have a Glycemic Index of 1.
NATUREWORKS
Address:
113 East 31st Street (between Park and Lex. Ave.)
New York, NY
(212) 725-1411   (212) 725-1411   
Business Hours:
Monday – Saturday 8am to 9pm
Becoming fit is not achieved by the latest diet, the newest low-anything product, or by that "fat burning" pill. Becoming fit is simple: eat real food; real food with no artificial preservatives, no unhealthy fats, no fake anything. This is the idea by which Natureworks is built upon. Our family has been serving New York great health food since the spring of 1978. We are committed to serve you great food that not only tastes delicious, but is also good for you. Trust us, your body will thank you.
http://www.natureworksrestaurant.com
Workout Programs
Get ready to put in work and get sweaty at Str8 Fram  Yaad Dance class if you want your body to look HOTT!! This class not only is fun and informative but it will keep you in shape. Str8 Fram Yaad will introduce you to dancehall moves like, "Stookie", "Tek Whe Yoh self" and "Gully Creeper", just to name a few. So come down and work up a sweat, whine your waist and move your feet to the music of Elephant Man, Sean Paul and many more.
In class you will work your arms, stomach, slim down your waistline, tone your thighs and firm your butt. Work on coordination, rhythm, work up your heart rate and improve on your dancehall dance skills. You can burn as many calories by just walking, swimming or even bike riding. This is also a great alternative to aerobic or jogging. You can help improve your cholesterol profile and cardiovascular conditioning. Also develop strong social ties, which contribute to self-esteem, new friends, networking and a positive outlook on life.
DVD now available. Visit website below for order information.
ADINAStr8 Fram Yaad Entertainment
Ah Dat Weh Seh!
Dance, Fitness and Entertainment
Founder/Director/Instructor
www.adinapink.com
www.str8framyaad.com
CPR/AED Lifesaver Certification
JASON MUNDY, CPR INSTRUCTOR
Jason Mundy, founder and lead instructor of NY METRO CPR, has held his American Heart Association instructor certification since 1997. He is also a certified personal trainer  through the National Academy of Sports Medicine and has worked in the health and fitness industry for over fourteen years. Jason's passion for teaching coupled with his    experience in the health and fitness industry creates a hands-on, educational and enjoyable class experience.
www.nymetrocpr.com
Acupuncture



CITY ACUPUNCTURE OF NEW YORK
We opened City Acupuncture in 2008 with one simple mission: to make acupuncture more affordable so that more people could benefit from this remarkable – and remarkably effective     form of medicine.