Abigail Borod, Fitness Coach
Abigail Borod is a back-to-basics certified personal trainer, who demonstrates that all you need is the right attitude to succeed in your fitness goals, yielding contemporary equipment almost unnecessary. She brings the boot-camp style to the forefront of your workout, and guarantees that if you commit to the program you will see and feel the results. Spend your exercise hour with her and discover a world of difference!
"My trainer Abigail who tailored an intense boot-camp style workout routine specially for me was able to really motivate me to try very hard. She knew I'd try to negotiate and whine. But Abbie is a professional and knew what kind of exercise won't hurt me and make me even stronger instead. I'm really happy to have met Abbie and I'm looking forward to work with her in the future." – Petra Kas, Personal Training Client
"My sessions with Abbie were fantastic. She is a really great trainer and I learned a ton from her." – Ariel Astrachan, Personal Training Client
Abigail Reece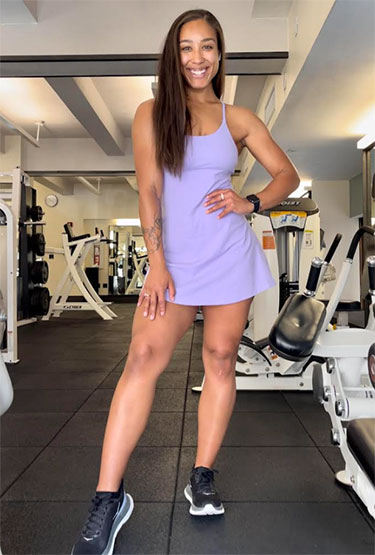 International Sports Science Associate 
The American Musical and Dramatic Academy 
The New School B.A in Musical Theatre 
Her Specialties: Athletic Performance, Dance, Nutrition, Kettlebell Training,Kickboxing, Strength Training and Full Body Sculpt.
Abigail is a graduate from the American Musical and Dramatic Academy in NYC. She studied Musical Theatre for 3 years prior to the pandemic. During the pandemic she found fitness to be her life saver. She realized if she can transform her own body during this time she could also do the same with clients. Fitness has always been a huge part of her lifestyle and she loves that she gets the opportunity to do what she loves everyday. Making people a healthier and stronger version of themselves.
Anjali (Anya) Jhaveri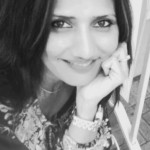 ACSM (American college of sports medicine)
Certified Fitness Trainer, who specializes in creating a blend of interesting & effective Bootcamp/HIIT/Strength/Circuit / Sports specific trainings with emphasis on Core strength.
She comes from 15+years of experience in the fitness field. She is known for her innovative methods that keep her clients motivated hence resulting in a long term relationship with them.
Since the age of 12 she has been passionate about Yoga, An avid learner strongly believes in not limiting her knowledge to just one or two types of training,  Originally from The Land of Yoga India, has been fortunate to be a part of several yoga institutions.
Her passion for living a mindful, Conscious & Organic lifestyle is ever present through her expertise as a yoga teacher.
A stickler for the correct alignment followed by a unique style of instruction, and versatility have made her popular among her students.  Anya has a different take on Mat Pilates, makes it fun, interesting & challenging by using the props like The soft balls, gym balls, resistance bands, Weights etc. 
Dawn Olsen,  Certified Therapeutic Yoga Instructor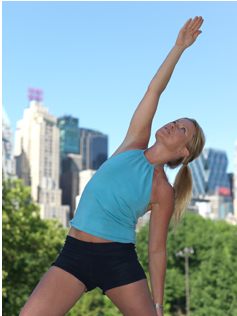 Dawn is a certified 200 hour RYT Vinyasa and Therapeutic yoga instructor.  Her professional training took place at Joschi Yoga, NYC & The Integral Yoga Institute.   Her group classes are a flowing sequence of asanas (poses) with particular attention to the integration of breath, movement and awareness.  This liberating flow of sequences aims at achieving a steady balance between flexibility and strength, by holding on and letting go.  This technique is offered in addition and/or in combination to her health counseling practice. Her full bio can also be viewed below under "Nutrition Coaches".
Geovanni Encalada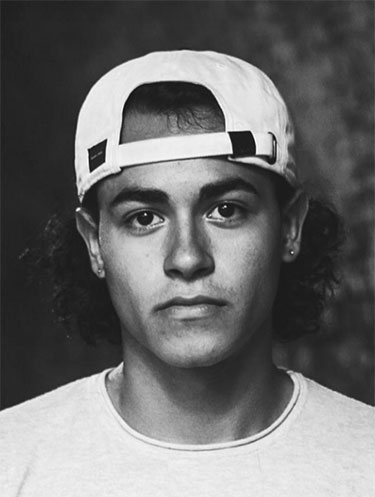 He is a NASM certified Personal Trainer and Nutrition Coach and specializes in calisthenics and hypertrophy training. He has been training others for the last 4 years and have worked with a wide variety of body types and conditions. His own training began at a young age as while playing sports (mainly soccer, cross country, tennis, and basketball) for the majority of his life. He has a passion for expanding his understanding of his own body, mind and soul and recognizes the interconnectivity of the three. He loves helping others do the same.
Granville Gittens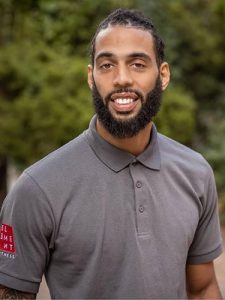 Granville has a background in basketball and is currently active in boxing. He is passionate about helping people work towards their goals in fun and insightful ways.
His experience in fitness started over twenty years ago while training for youth basketball.
While volunteering abroad in Barbados, Granville found his calling as a fitness trainer. During this time, he also dedicated himself to boxing. Through sports and activities like bike riding, Granville has grown to appreciate the fun and adventurous aspects of fitness.
Hayley Batson (yoga instructor)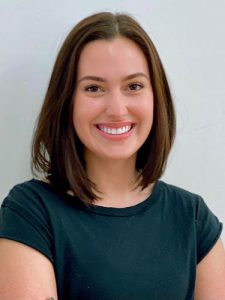 Hayley was born and raised in Dallas, TX before moving to NYC. Outside of fitness, her background is in the performing arts. She is a graduate of NYU's Tisch School of the Arts and is a 200hr Registered Yoga Teacher and Megaformer Pilates instructor.
With multiple years of experience in group and private training, she loves to cater to her client's specific goals and watch them grow.
Hayley is passionate about helping new & experienced yogis alike increase their strength, mind-body awareness, and flexibility.
Jeff Robinson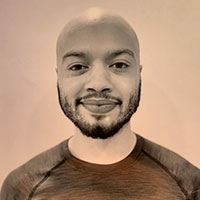 National Academy Of Sports Medicine Certified
University of Minnesota BFA Dance
Alvin Ailey American Dance Theater
His specialties are Stretch, Strength, Body Sculpting, and Reaching goals!
While dancing with Ailey Jeff obtained a hip injury that took him out for about 6 weeks. This happened while he was on tour and it left him feeling defeated. During this time he found his passion for functional movement and exercise, so here at TotalBodyFit I feel he can help others reach their goals and understand their bodies and functions through movement, stability, and strength!
Lesley Levenson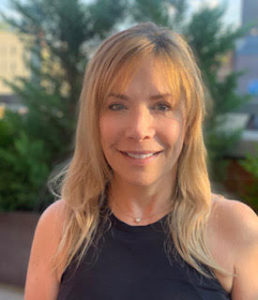 Lesley is grateful to be teaching, practicing, and studying Yoga every day. She teaches classes of all sizes, ages and skill sets. She has a passion for introducing beginners to the world of yoga, bringing people back to yoga who have left, as well as working with experienced yogis to build their practice.
Lesley's path to the yoga studio started many years ago and kept her centered and focused throughout her 30 plus years in corporate America. She dove into teacher training during a period of mourning after her mom passed away. This helped her to deepen her practice, calm her mind and start healing her heart.
Lesley is a 500 RYT and is continuing to learn and study every day. She completed her certification at New York's acclaimed Sonic Yoga. When Lesley is not in the studio, you can often find her in Central Park with Lola, her new adorable toy poodle — a rescue from South Korea.
Maryellen Tockarshewsky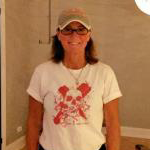 How does your service stand out?
My work stands out because I get my clients the results they desire. Almost half of my clientele are referrals, so I do have happy clients who are eager to share me with their friends and family. I'm also interested in their lives, I'm not just their trainer, and they are not just my clients. We become a team. And together as that team we will meet and exceed your fitness goals!
What do you enjoy about the work you do?
The excitement and pride I see in my clients after doing something they thought they could never achieve. When they look at themselves in the mirror and are happy with what they see. Or when a client is no longer borderline diabetic or their cholesterol levels have dropped due to their training. I also love meeting new and very interesting people. All my clients are very special to me in their own ways.
What advice would you give a customer looking to hire a provider in your area of work?
Make sure the trainer you hire has a certification. PT's dont have to have a license. You should look up the certification online to check for its value. Some certs you can get in one weekend of training. You want someone who knows what they are doing and who has been given an extensive education in personal training otherwise they can hurt or injure you.
How did you get started doing this type of work?
I wanted to get people motivated about their health and fitness. Obesity is a real problem in this country. Educating people on the best way to be healthy and active and fit is a great job. So many people want to do the right thing for themselves but just don't know how to go about doing it. I was able to lose the weight I put on after having 3 kids and I want to help others do the same.
Oscar Kemjika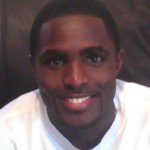 A NASM Certified Personal Trainer and Certified Holistic Health Consultant with over four years experience. Born and raised in the Bronx, NY I have always been involved in athletics and had a passion for health and fitness.  I am a recent Lehman College Graduate with a Bachelor of Science Degree in Exercise Science. I've been running track for over 9 year specializing in both the 400m and 800m distances. My style of training encompasses  cardiovascular and core strength and conditioning with specialties in weight loss, weight management, corrective exercise and injury prevention. I believe that the body is the best machine and my training methods/style embody that with little or no need for the use of equipment while executing various exercises to target all major and core muscle groups. My experience as an intern working alongside physical therapist has also given me the knowledge to approach clients who have functional limitations due to injury and  are under rehabilitation. My Holistic Health background ranges from knowledge on alternative/naturopathic medicine, to optimal functions of the mental, emotional and physical.
*I am currently pursuing the NASM CES (Corrective Exercise Specialist) Certification
"After a few sessions with Oscar, I am amazed as to how much doing specific exercise techniques can target variety of muscles in my body. Oscar has taught me with using my body weight. I am able to use simple but effective exercises that will burn more calories, strengthen my balance, and increase my endurance. Meeting with Oscar I was welcomed with a warm smile and generous words of wisdom. He educated me about how to improve on achieving a healthy physical and mental lifestyle. Oscar is a tough cookie though, he makes sure I complete the workout and encourages me to keep going even when I want to give up. Overall I would give oscar five stars job well done" – Lucy N., Personal Training Client
Shanice Reyes
Shanice is a NASM Certified Personal Trainer, Certified Speed & Strength Coach, and currently a professional dancer and performer with Alvin Ailey American Dance Theater's second dance company Ailey 2. She has several years of experience teaching dance and fitness coaching to ages 6 & up.
As a performer, Shanice knows how important it is to keep the body functional and conditioned. She has a lot of knowledge in injury prevention, corrective exercise, and works well with any client dealing with certain pain or injuries.
Ms. Reyes specializes in strength conditioning with sessions focused on either upper body, lower body, full body cardio, or speed coaching for sport athletes and knows exactly how to create safe and effective programs for beginner to advance clients, to help anyone reach their goals.
Shanice is very passionate about motivating her clients to push themselves to always do their best and believes movement is medicine!
William Suarez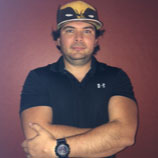 William is an NCSA Certified Strength and Conditioning Specialist with a Bachelors of Science in Exercise Science from The State University of New York at Buffalo.
He has 15+ years of experience working with people from beginners to ex D1 athletes that now have high stress jobs. He uses the basic human movements of Push, Pull, Squat and Hinge to develop individualized programs. This system is adapted for sports performance, improving body composition and/or improved movement and mobility.
Will has trained me for approximately 8 years now. I have been meeting with him two to three times a week consistently over these eight years. I very much enjoy training with Will, and I look forward to each session. Will has shown himself to be a very reliable and results driven trainer. He has created exercise programs that were tailored specifically for me, and he has adjusted them throughout these eight years when necessary. I lost weight, toned down, built muscle mass, felt really great about working out and how I looked, and enjoyed every time we met together. He has a knack for understanding where your injuries are and working around them, while strengthening the areas that need focus so that the injuries do not hinder every-day movement and activities. – Ovadya A., Personal Training Client
Are You or Someone You Know Interested in Joining the TotalBodyFit Team?
Send a resume and a brief cover letter to info@totalbodyfitnyc.com. Referral fee payable.